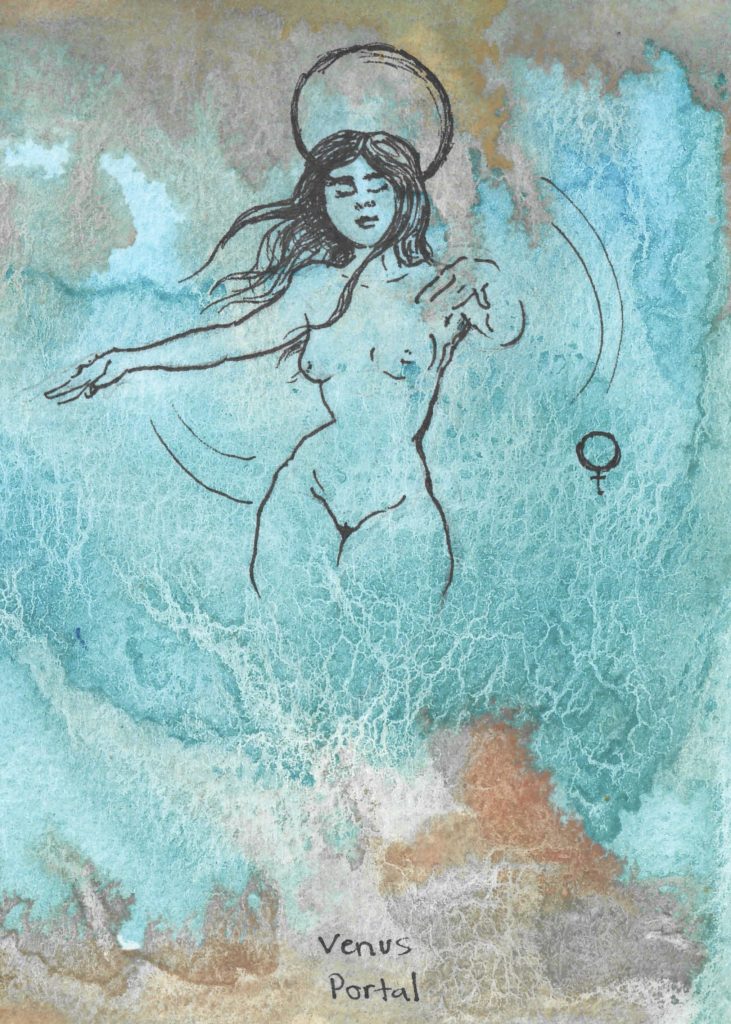 One thing that's quirky about sharing the art online is you, the viewer, have no sense of scale. This whimsical floaty figure is about 10 cm big…or shall I say small?

What I like about it isn't the way she looks as much as the way I feel when I look at her…and the way I think she may be feeling. Complete bliss. Completely inside herself.

In sky wisdom, a person's Venus placement represents the expression of desire, how passion is expressed, what is valued, and how pleasure is experienced. It's also about relationships and how we love.